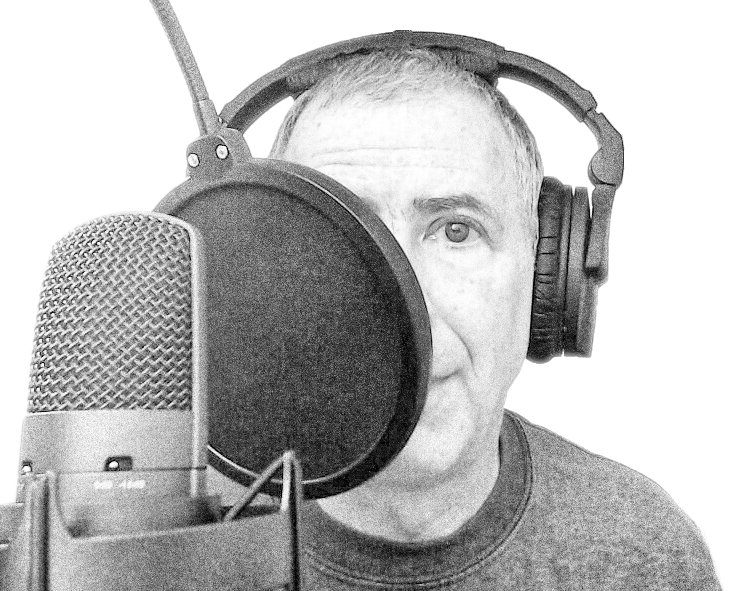 Meet Nathan Meyers, voiceover artist, software developer, author, Linux geek, Jeopardy! champion, ice dancer, figure skating announcer. His distinctive voice and strong technical background can help you deliver a clear message in commercial, e-learning, explainer, and corporate/industrial narration.
---
Take a listen to my demos – you can learn more about me at the bottom of the page.
---
Rates
Have a project in mind? Please contact me to discuss rates. From my home studio, I can take on self-directed or client-directed projects, and can deliver dry or finished audio.
The costs of a project depend on many factors: the genre, the usage, services needed, the size of the job, and so on. For some general guidelines on costs, please take a look at this widely used rate guide from the Global Voice Acting Academy.
Home Recording Studio Equipment
Microphone: Shure SM27, Synco Mic-D2
Interface: Solid State Logic SSL2
PC: Custom-built AMD Ryzen 7 system running Ubuntu Linux + VirtualBox/Win10 Pro
Software: Audacity + Ardour + Izotope RX9
Connectivity: Phone, Zoom, Skype, BodalgoCall, Source-Connect, Source-Connect Now

---
About Me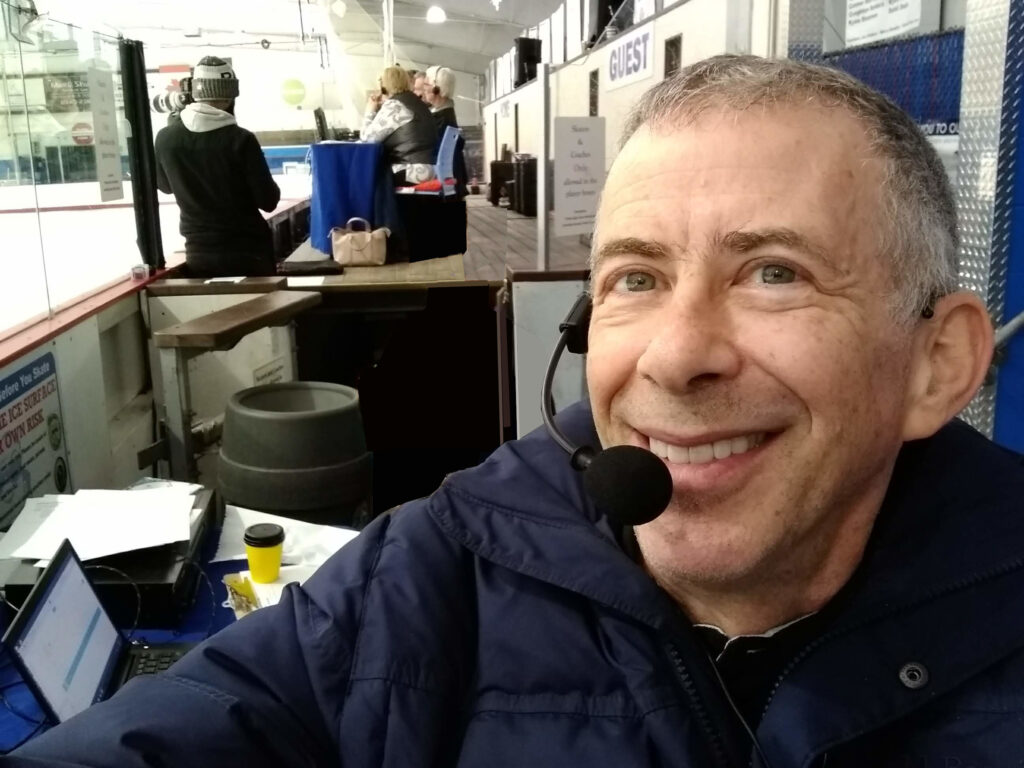 I've been a communicator, a performer, and a proud technical nerd throughout my career and my life. I bring all of these to voiceover to help tell clear stories about topics simple and complex.
With degrees in Physics and Computer science, and a previous 42-year career as a software developer, I have a deep appreciation of and literacy in science, and the ability to clearly communicate scientific and technical content.
Throughout my software career, at Hewlett-Packard and Vestmark, I've been a communicator: teaching classes, leading factory tours, giving technology talks, supporting colleagues and clients, and writing. In 2001, I authored the book Java Programming on Linux, published by Macmillan.
My love of the arts and performing has included childhood music lessons, years as a shutterbug and darkroom rat, success as a speech jock in high school, many seasons of performing in non-professional theatre, competitive adult figure skating, working as an official PA announcer at figure skating events, and even a brief career as a champion on Jeopardy!.